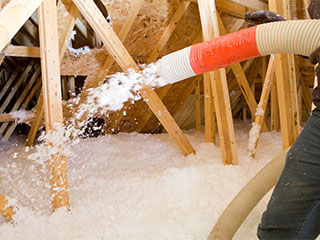 You may have vaguely heard of the term but have no clue what it is or why you might be interested! Quite simply, it's the process of locating any cracks, holes, or otherwise in your attic that are letting air escape outside despite your insulation. These can be errors by the manufacturers of your home, things that simply occur over time with wear and tear, or damages from pests invading.
What Should You Look For?
Unsure of whether your home needs this service? Just keep an eye on your energy bill. If it seems to be rising over time, and you have no other ideas as to why this would be, this can be a good indication that there are air leaks. Another sign is temperature fluctuation, even just in certain rooms around your home that seem to stay warm in the summer or cold in the winter.
Why Does It Matter?
While a little air leaking out may not seem like anything to worry about, it can really add up over time. When the air is escaping instead of circulating means that your air conditioning and heating will have to keep working harder in order to make up for it and keep things comfortable. This is what leads to both wasted energy and money as well. It also means that your house's temperature won't be as reliable!
Let Us Handle It!
One of our experts would be happy to come out whenever is best for you and get to work using expanding foam to fully seal up any and all cracks that are letting air out of your attic. It'll be done carefully and get even those hard to reach spots will be taken care of in no time! Thanks to our high-quality equipment and material, it'll last long as well.
Why Wait Any Longer?
Contact Attic Cleaning Concord today, and we'll get right to work!